Follow Us On:
---
Innovate…Collaborate…Educate
The Pennsylvania Educational Technology Expo and Conference (PETE&C) is a statewide event that provides quality programs focused on technology in the educational field. Each year, hundreds of exhibitors showcase their latest technology products and services to the vast audience of teachers, administrators, technology directors, school board members and more. Monday and Tuesday mornings kick off with keynote speakers that will both educate and inspire you. Throughout the three days, you can attend concurrent sessions, keystone poster sessions and student showcases. There is something for everyone at PETE&C!
ACT 48 SUBMISSION TO PDE
We have posted all Act 48 hours for which accurate information was submitted through the 2013 PETE & C conference evaluation systems. Please check the PDE web site and let us know if you have any questions.

If you have any questions please email registration@peteandc.org


PROGRAM RFP OPENING SOON..

Future PETE & C Dates
February 8 - 10, 2015
February 21 - 24, 2016
February 12-15, 2017
February 10 - 13, 2013
Advertiser: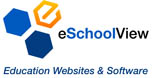 Member Organizations: